The concept of the metaverse has taken off in recent times and is already the talk of the town. Though most people may not yet know exactly what it means or what it's for, they've certainly heard people talk about it—a lot. At the risk of oversimplifying the matter, suffice it to say for now that a metaverse is a digital environment where users interact and perform different actions through their virtual avatar.
Reading this, the first thing that comes to mind is a videogame. Well, in a way (or in every way) videogames are metaverses, and they've contained metaverses for quite some time now. In 2003, Second Life offered a virtual world in which people could have just that--a second life. Roblox has been providing a metaverse experience since 2006, and Minecraft has featured its own since 2011. Even Fortnite, with its live events and community activities, has gotten in on the action.
Many industries have showed interest in the metaverse, but videogames introduce the most natural relationship. Gamers are already accustomed to digital, interactive worlds while also sharing space with other people online. It is part of its core nature. FITCHIN seeks to give everyone in the gaming community the best blockchain-supported metaverse experience possible.
The metaverse is social
How many videogames today don't have multiplayer modes that allow gamers to play with other people online from the comfort of their gamer chair or favorite spot on the couch? Multiplayer online games were a turning point for videogames and have solved the piracy problem the industry was facing.
The ability to play online with other people created a sense of community in the videogame world. Being able to share our interests and passions with others, without having to lug heavy computers around, led more and more people to see multiplayer gaming as a gathering place where they could have a good time with their friends. During the COVID-19 lockdowns, many people turned to online multiplayer gaming to stay in touch with their loved ones.
It's no coincidence that at FITCHIN we keep gamers and communities at the center of everything we do; we know they're the heart and soul of gaming. The metaverse is the natural evolution of this idea, a place where we can share absolutely everything with those we love: from a multiplayer video game to watching a movie or a football match together, to attending a concert or an event organized in the metaverse itself. Everything will be 100% social.
Playing video games to make a living
The videogame industry is one of the world's biggest revenue engines. According to Statista, the industry rakes in twice the revenue of the film and music industries combined, a truly impressive figure. Until recently, the money flowed in one direction: gamers would buy the games they wanted to play. On top of that, millions of microtransactions are carried out within the games, whether for virtual currencies, character skins or other adornments.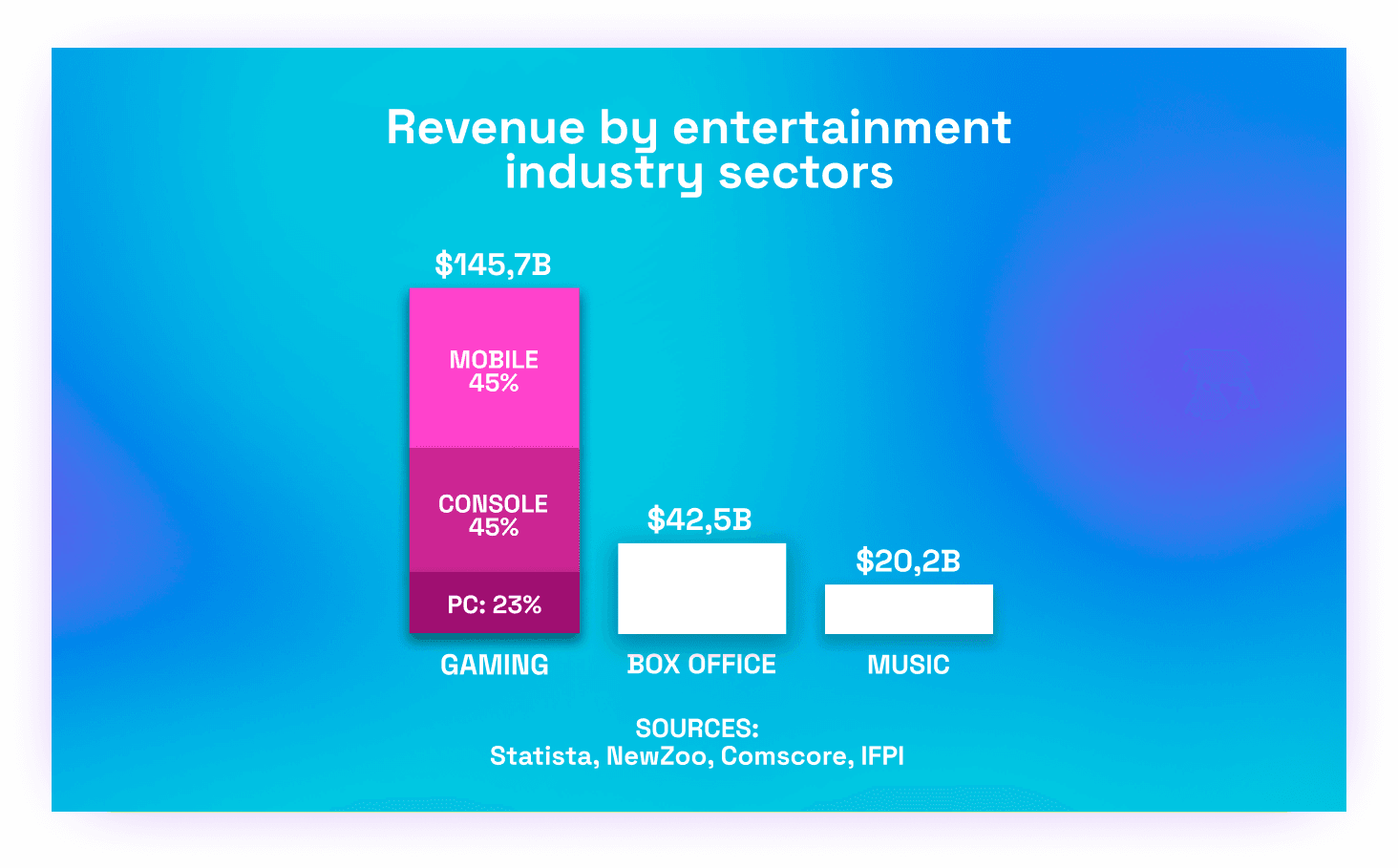 Blockchain technology is here to change the paradigm of the videogame industry, by allowing users to receive compensation for the time they invest in a videogame. Play-2-Earn games arose from the fusion of gaming and non-fungible tokens (NFTs). In them, players acquire improvable assets that they can buy and sell to realize a real economic gain.
The minting and trading of NFTs is the foundation of Play-2-Earn games and is yet another option offered by FITCHIN. Under the label of G2E (Game-2-Earn), FITCHIN is changing the game by allowing each user to monetize their participation on the platform. Each gamer will be able to access and earn benefits from an avatar, which will evolve based on the gamification system. From participating in tournaments and activities within the ecosystem, FITCHIN gamers will accumulate "energy" that will allow them to level up their avatar or even win prizes in $CHIN, FITCHIN's native token, which can then be sold for a profit.